Virtual Try-On
At Wallace Bishop, we believe in making the jewellery shopping experience easy, convenient, and enjoyable. With our virtual jewellery try-on technology, we're taking the first step toward revolutionising the way you shop for jewellery.
We understand the importance of finding the perfect piece of jewellery that fits your style, personality, and occasion. We know that investing in precious jewellery is a decision that requires careful consideration and thought. That's why we're thrilled to introduce our virtual jewellery try-on with artificial intelligence and augmented reality technology.
Our new feature uses artificial intelligence to create a 3D model of your hand, which is then used to simulate the experience of trying on jewellery in real life. Augmented reality overlays our stunning pieces onto the 3D model, allowing you to see how they look from different angles and in various lighting conditions.

Our virtual jewellery try-on technology not only saves you time and eliminates the hassle of traditional jewellery shopping but also allows you to experiment with different styles and designs. You can try on pieces of jewellery you may have never considered before to create a unique look that complements your style.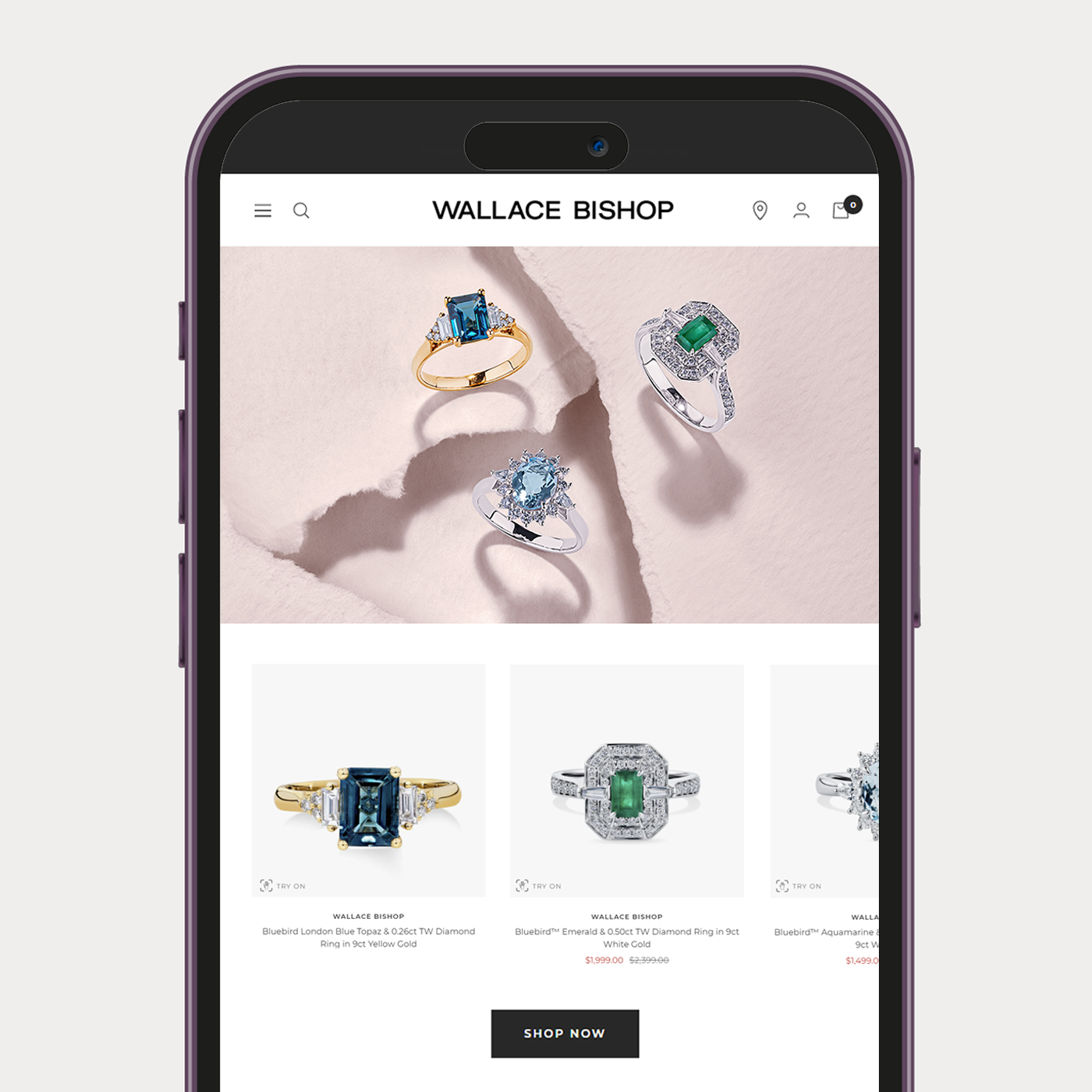 100% Web-Based
There's no application necessary. That means you can see and use it immediately when you browse on our jewellery pages.
Icon Next to Every Piece
When you select any ring, watch, or bracelet, you'll find the try-on icon right next to every piece, waiting for you to click on it.
Simple to Use — Quick Photo & Hand Model Options
Once you've clicked on the icon, you get two easy options:

1) Snap a quick photo
Select the "Camera" option on the left to take an instant photo of your own or the wearer's hand / wrist. (Not a fan of your photo? You can retake it an infinite amount of times by pressing "Retake.") The ring, bracelet, or watch will automatically adjust to the finger or wrist size, and you're all set to alter and customise it from there. You can also move rings from finger to finger and zoom in and out on the piece.

2) Use the model
Don't want to use a picture? Select "Use Model Hand" on the right. From there, you can adjust the hand to any skin tone and customise with the same options.